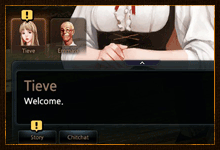 Story
Main Story: The story is revealed by completing various missions in the epic world of Vindictus. Speak with the NPCs in town to advance the storyline. An exclamation point indicates that an NPC has a new story available. A star icon indicates a story hint.
Side Story: In addition to the main story, there are many different side stories to enjoy. Be sure to talk to the NPCs to see if they have side missions available.
Skills
Training skills: Players earn Ability Points (AP) by accomplishing various goals in battle. AP can also be earned using certain skills, such as Meditate. To train a skill, open the Skills window by and distribute AP into the desired skill. Please note: Players can only train one skill at a time. A skill must be trained to the next level before another skill can be selected for training.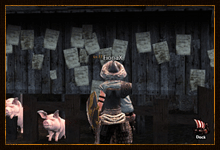 Trading
NPC: NPCs can be a valuable source for purchasing various items, including: weapons, armor, secondary weapons, potions and revival feathers as well as many of the components needed to craft new items. Some NPCs also sell special items for quests. Be sure to check with all of the NPCs to find what you need. Players can also sell items to NPC characters for gold.
Marketplace: The Marketplace is a real-time trading system run by players of Vindictus. If a player has left-over items after completing a mission or crafting, the marketplace is a great way to trade those items. The marketplace is also an excellent source for finding crafting materials which are rare or hard to find. Some items require Trade Tickets in order to be posted at the Marketplace.
Mailbox: When a player purchases items in the Marketplace, these items will be delivered to the player's Mailbox. The Mailbox is also a great way for players to keep in touch with each other.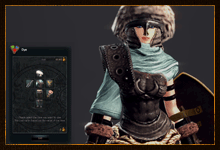 Weapons and Armor
Equipping new weapons and armor can enhance a character's combat abilities while providing a unique customizable look to the character. A character wearing a full set of matching armor will gain even stronger boosts to his or her attributes. Some weapons and armor can be purchased, but most need to be crafted. Armor can be dyed a different color. To dye armor, visit Clodagh at the general store.
Socialize
The town is a great place to make friends, chat with other players and to find players who are trying to complete the same mission! Guilds and PvP give players even more ways to socialize in Vindictus.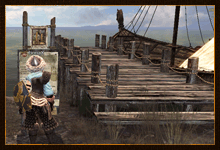 Party
At the pier, players can search for boats containing others who are entering the same battle. A player can also launch his or her own boat and invite friends to join a private party, allow others to join an open party or even try to enter a mission solo. As the story proceeds, some boats will require the payment of a token to launch or join.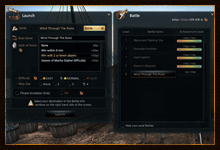 Battle Options
The party leader is able to select various battle options. Available options include Boat Name, Difficulty, Party Size, Privacy Settings and Oath of Honor.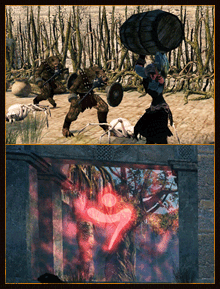 Battle Basics
Basic Combat: Make it a combo! There are many ways to defeat the enemy. Experiment with different attacks and combos. Chaining together light and strong attacks can create devastating combos. Use the environment! Almost everything in the battle can used as a weapon, including boulders, tree branches and even the enemy's weapons. Grab and smash! Successfully grabbing an enemy will make it vulnerable to smash attacks or throws. Special Skills! Using the number keys can unleash special skills which can help turn the tide in a difficult fight.
Healing in Battle: Characters can use potions to heal themselves in battle. Some potions can also replenish stamina. Feathers can revive incapacitated players. Players can use a Goddess Feather to revive themselves or a Phoenix Feather to revive a downed party member.
Portals: Parties will progress through different stages of the battle by accessing highlighted areas called, "Portals".
Bonus Missions
Oath of Honor: The Oath of Honor gives a player a specific goal to accomplish during a mission. Completing the Oath of Honor grants Battle Points and Experience Points
Side Missions: Check the Battle window to see various side missions which can be accomplished during the battle. Completing side missions grants additional Battle Points.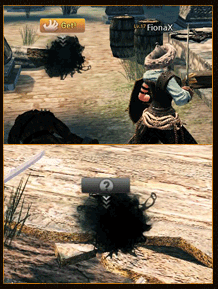 Items
Evil Core: Some enemies will release an Evil Core after they have been Finished. Players can find items in the Evil Core. Every member of the party can obtain an item from each Evil Core. Many of the items obtained from an Evil Core can be used to craft new weapons and armors.
Special Boss Items: Boss Enemies can drop special, rare items. Hitting the boss on different parts of its body will cause it to drop unique items. Try attacking the boss in different ways to acquire special items.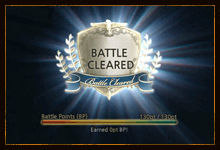 Points
Battle Points: Battle Points are used to unlock new battles. Battle Points can be acquired in these ways: Completing a mission's primary goal, completing various side quests in a mission and completing different Oaths of Honor in a mission. Play through battles multiple times in order to acquire all available Battle Points in a mission.
Ability Points: Ability Points are used to train a character's skills. Ability Points can be acquired by completing a mission or by using certain skills, such as Meditation. Characters can have a maximum of 50 unspent Ability Points. Characters should train skills often.
Experience Points: Experience Points are used to level up a character. Leveling up provides boosts to various characters stats. Experience points are earned for defeating enemies and completing missions.