tfwtolly
Junior Member





Privileges

: NZA Enigma Member


Group

: NZA Enigma


Warns

:







Posts

: 77


Experience Points

: 16136


Join date

: 2010-07-21


Age

: 22


Location

: Australia, NSW


Subject: Request Tue Jul 27, 2010 11:59 am

---

A 1. Two One Piece Wallpapers (Different), 2.Pokemon Wallpaper, 3. Simpsons Wallpaper 4. Family Guy Wallpaper. Each one I will give 10 Rep points if it as an actual try, that you have put effort into and if I want to use it 15 rep points. (Not sure how many rep we can give a day lol. But however many days it takes.

I got a wallpaper changer, I wanna test it out with some cool backgrounds. If it doesn't have effort in it no rep points.
Lumina
Newbie Member





Group

: N/A


Warns

:







Posts

: 12


Experience Points

: 15983


Join date

: 2010-07-26


Age

: 23


Location

: some where inside Hamilton


Subject: Re: Request Wed Jul 28, 2010 9:30 am

---

AAAAAAAAAAAAAHAHAHAHAHAHAHAHAH.......... hah?


I didn't really read the main body of the topic but then I started the vid and its

random but its just one of those vids that u just gotta complement on for the

effort it was put into.

heheheh nice mushroomss....

'DIEEEEEEEEEEEEEEEEE'
Yush
~ Administrator ~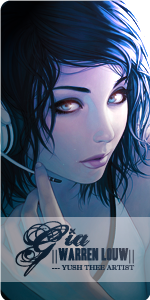 Privileges

: Administrator


Group

: NZA Justice


Warns

:







Posts

: 502


Experience Points

: 117093


Join date

: 2010-07-15


Age

: 23


Location

: New Zealand


Subject: Re: Request Wed Jul 28, 2010 9:45 am

---

The video is his signature David.
HIS SIGNATURE
Which is not what the topic is about

_________________

____________________

http://mrotakushodo.deviantart.com/

Gamertag:

SunnyAegyo