Yush
~ Administrator ~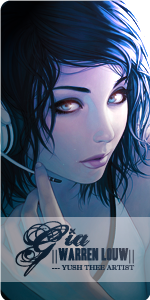 Privileges

: Administrator


Group

: NZA Justice


Warns

:







Posts

: 502


Experience Points

: 117548


Join date

: 2010-07-15


Age

: 23


Location

: New Zealand


Subject: [SERIES] Seitokai Yakuindomo Mon Jul 26, 2010 6:04 am

---



Synopsis
Tsuda Takatoshi is about to begin his first year in Ousai Academy. His decision to enter Ousai was based upon it being close to his home and he paid no heed to the fact he'd be among the first boys to enter the recently gender-integrated school.

On his first trip to school, Takatoshi is surrounded by girls; the train has nothing but girls, the walk to school has nothing but girls and once he finally arrives he is approached by a group of girls and summarily appointed vice-president of the student council and, as expected, he is the only boy there.

Now Takatoshi finds himself surrounded by crazy girls who do nothing but horrify him with their candid conversations about feminine hygiene products and, what's worse, assume he's the worst kind of man, the kind who doesn't clean himself and watches porn all day long.

(From MAL)

Information
Type: TV
Episodes: 13
Status: Currently Airing
Aired: May 29, 2010 to ?
Producers: GoHands, Starchild Records, Dream Force
Genres: Comedy, Romance, School, Shounen, Slice of Life
Duration: 24 min. per episode
Rating: PG-13 - Teens 13 or older

Statistics
Score: 7.491 (scored by 2811 users)
Ranked: #11382
Popularity: #636
Members: 9,973
Favorites: 24

_________________

____________________

http://mrotakushodo.deviantart.com/

Gamertag:

SunnyAegyo



Last edited by Yush on Fri Oct 29, 2010 11:04 pm; edited 2 times in total
Gogi
-- Moderator --





Privileges

: NZA Front Building Moderator


Group

: NZA Moderators


Warns

:







Posts

: 9


Experience Points

: 16469


Join date

: 2010-07-19


Age

: 29


Location

: NZ


Subject: Re: [SERIES] Seitokai Yakuindomo Mon Jul 26, 2010 6:53 am

---

Loved the first 3 episodes.. It's very funny

, you would be quite dumb to not understand the humor used.

If anyone's wondering if they should watch this anime or not they should definitely

at least

try out the first episode.